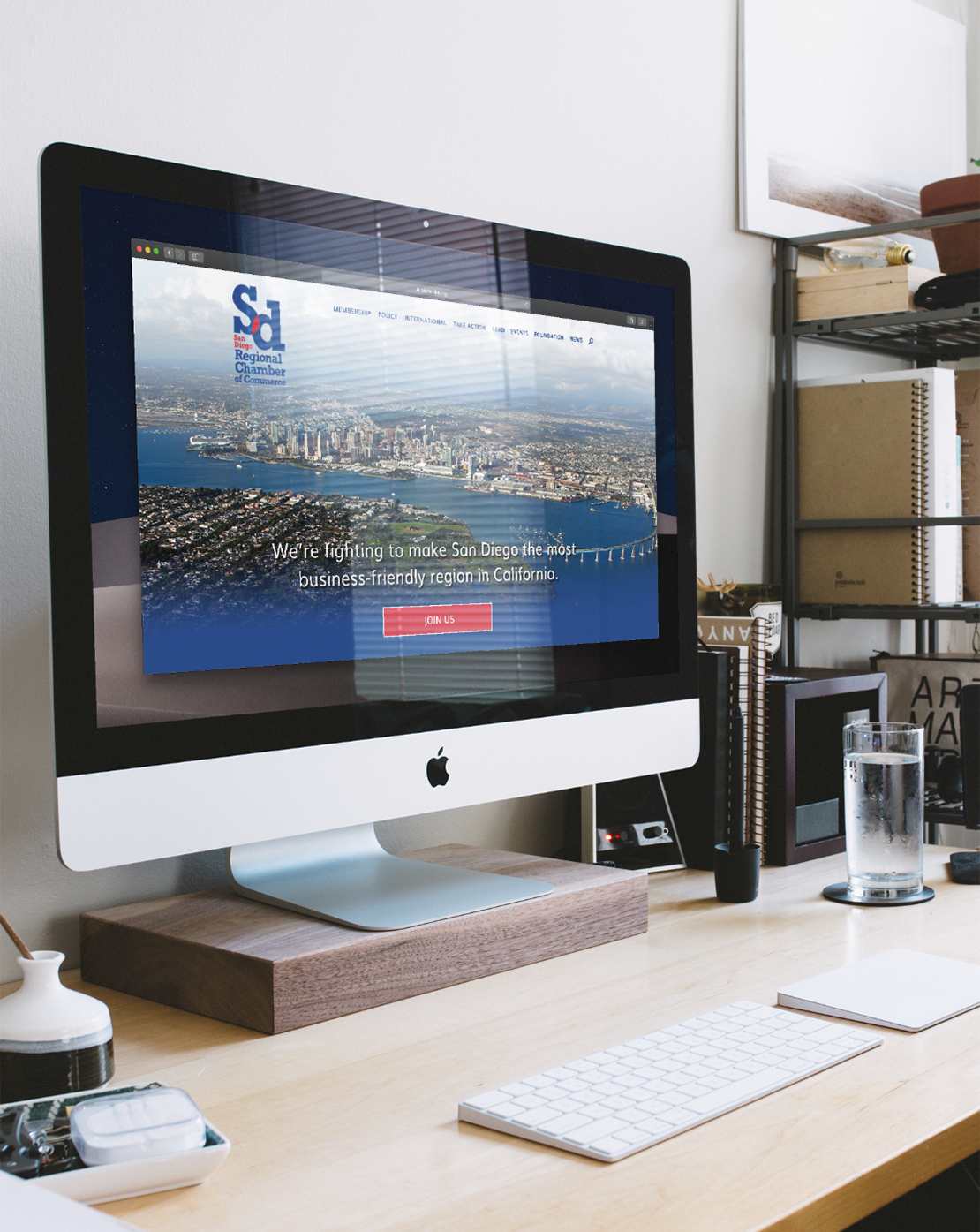 San Diego Regional Chamber of Commerce Repositioning and Website Redesign
The Challenge
After a newly established San Diego Regional Chamber of Commerce leadership team completed its strategic planning process, they approached Nuffer, Smith, Tucker to help message and roll out the new organizational trajectory. NST crafted a thoughtful, data-driven plan to reach key stakeholders and completed a redesign of the chamber's website.
The Tactics
NST spearheaded a research project with current, past and non-members to determine how they saw the chamber adding value to their business and to test preliminary key messages. Research showed members and non-members wanted the chamber to help make San Diego a more business-friendly environment.
Working closely with chamber staff, NST took the organization through the proprietary Compass planning process and developed a new positioning platform, key messages, logo and collateral package, and helped the organization implement the new graphic standards and messaging.
NST also redesigned the organization's website to include updated visual branding and provide an easy-to-navigate site that could be easily updated by chamber staff to provide timely and accurate information. NST was able to integrate a number of features to allow staff to update and control the site in real time, including full backend access via Wordpress, a customizable events calendar and iFrame integrations of common Salesforce data to ensure the website had the most current information possible.
To reveal the "new" chamber to the San Diego community, a large, free event was held. Nearly 1,200 attendees registered for the event, which celebrated the chamber's new direction, look and current members. San Diego Mayor Kevin Faulconer was on hand to support the chamber team in their efforts.
The Results
Coverage from major print and broadcast publications in San Diego, including:

The San Diego Union-Tribune
San Diego Business Journal
The Daily Transcript

Four out of five positions endorsed by the chamber succeeded in the November 2014 election.
The new website saw a 62.5% increase in visits and 23% increase in page views in the first six months after it launched, far exceeding the goal of a 10% increase compared to the old website.
Interested in what Nuffer, Smith, Tucker PR can do for you?